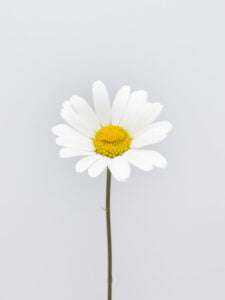 Ieder kind kan wel eens ergens last van hebben. Zo kunnen kinderen regelmatig verkouden zijn, oorpijn of buikpijn ervaren of juist heel moe zijn. Deze problemen kunnen tijdelijk zijn, maar ook voor een langere tijd blijven. Het leven van kinderen is zeer gevarieerd. Bepaalde gebeurtenissen zoals een verhuizing of naar een nieuwe school gaan kunnen zeer ingrijpend zijn voor een kind. Daarnaast worden kinderen ook regelmatig blootgesteld aan bacteriën en virussen. Wanneer uw kind dan mindere weerstand heeft, kunnen deze situaties voor terugkerende klachten zorgen. Het is daarom juist belangrijk om ervoor te zorgen dat het lichaam en de geest van uw kind in balans blijft. Homeopathie kan hier perfect bij helpen.
Hoe werkt kinderhomeopathie?

Kinderhomeopathie kan op een milde en snelle manier de klachten van uw kind verhelpen. Het is uitermate geschikt voor kinderen, omdat zij nog jong en veerkrachtig zijn. Hierdoor reageren ze sneller op de homeopathische behandelingen dan bijvoorbeeld volwassenen. Kinderen laten ook vaak beter hun persoonlijkheid en eigenschappen zien tijdens een consult. Dit helpt enorm bij het kiezen van de behandeling. Hierdoor kan ik snel de juiste behandeling kiezen voor uw kind, die snel voor een resultaat zal zorgen.
Waar kan kinderhomeopathie bij helpen?
Kinderhomeopathie kan kinderen helpen bij verschillende klachten. Zo kan het bijvoorbeeld helpen bij:
Slaapproblemen
Chronische oorontstekingen en slecht horen
ADHD achtige klachten
Allergieën
Huidklachten
Emotionele/gedragsproblemen
Verkoudheden
Chronische hoestklachten
Problemen ontstaan na inentingen
Astma
Ziekte van Pfeiffer
Bij een homeopathische behandeling staan lichaam en geest centraal. Door beide te bekijken, worden vaak niet alleen de klachten verholpen, maar ziet u ook een positieve verandering op andere gebieden. Zo zal de weerstand en ontwikkeling van uw kind verbeterd worden. Homeopathische middelen zijn veilig en onschadelijk voor het lichaam, zo biedt kinderhomeopathie een natuurlijke genezing die goed is voor uw kind.
Heeft u nog vragen?

Heeft u verder nog vragen over de aandoening van uw kind, of wilt u een afspraak maken? Neem dan gerust contact met mij op.